Ospreys! Ospreys everywhere!
The ospreys are returning thick and fast — and thankfully, a lot of familiar names are home.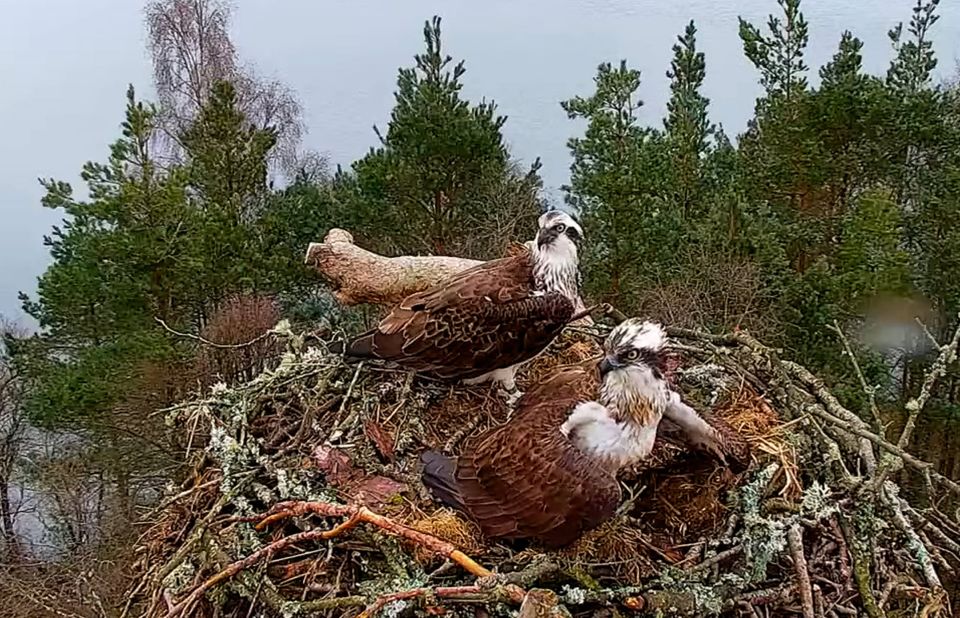 It's been quite the week. More and more nests have both established ospreys back, as the breeding season gets off to a strong start.
Loads of news to catch up on, so let's get on with it. First up is the news of the return of an old, familar face…
Glaslyn
Both of the resident ospreys are safely back at the nest. Mrs G — one of the oldest ospreys breeding on a livestreamed nest — was the first back:
This marks her 18th confirmed season!
Her mate, Aran, returned today:
A seven year breeding partnership is quite something. Best of luck to them both for the season ahead.
Kielder Forest
The season kicked off on 25th March, when Nest 4's resident male Blue 69 arrived:
Yellow 37 arrived the following day, on Nest 2, while his brother Nest 1A's White YA followed on the 28th March:
All three males have been busy sorting their nests out.
And, finally, today another male — Blue W6 — arrived home on Nest 6:
DYFI
On March 26th, Telyn arrived:
This made the local paper:
And then just before I published this, her new mate, Idris arrived.
Here's some info about the cameras this year:
---
Art Interlude
---
Clywedog
Resident male Dylan returned to his nest on 25th March. No sign of Seren, his mate from last year, yet. But on the 29th Telyn from Dyfi dropped by: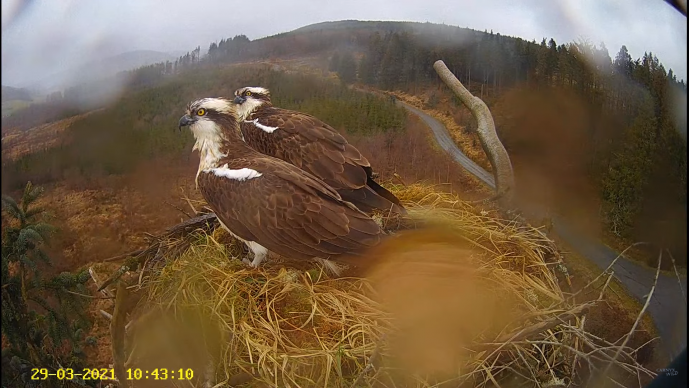 And then…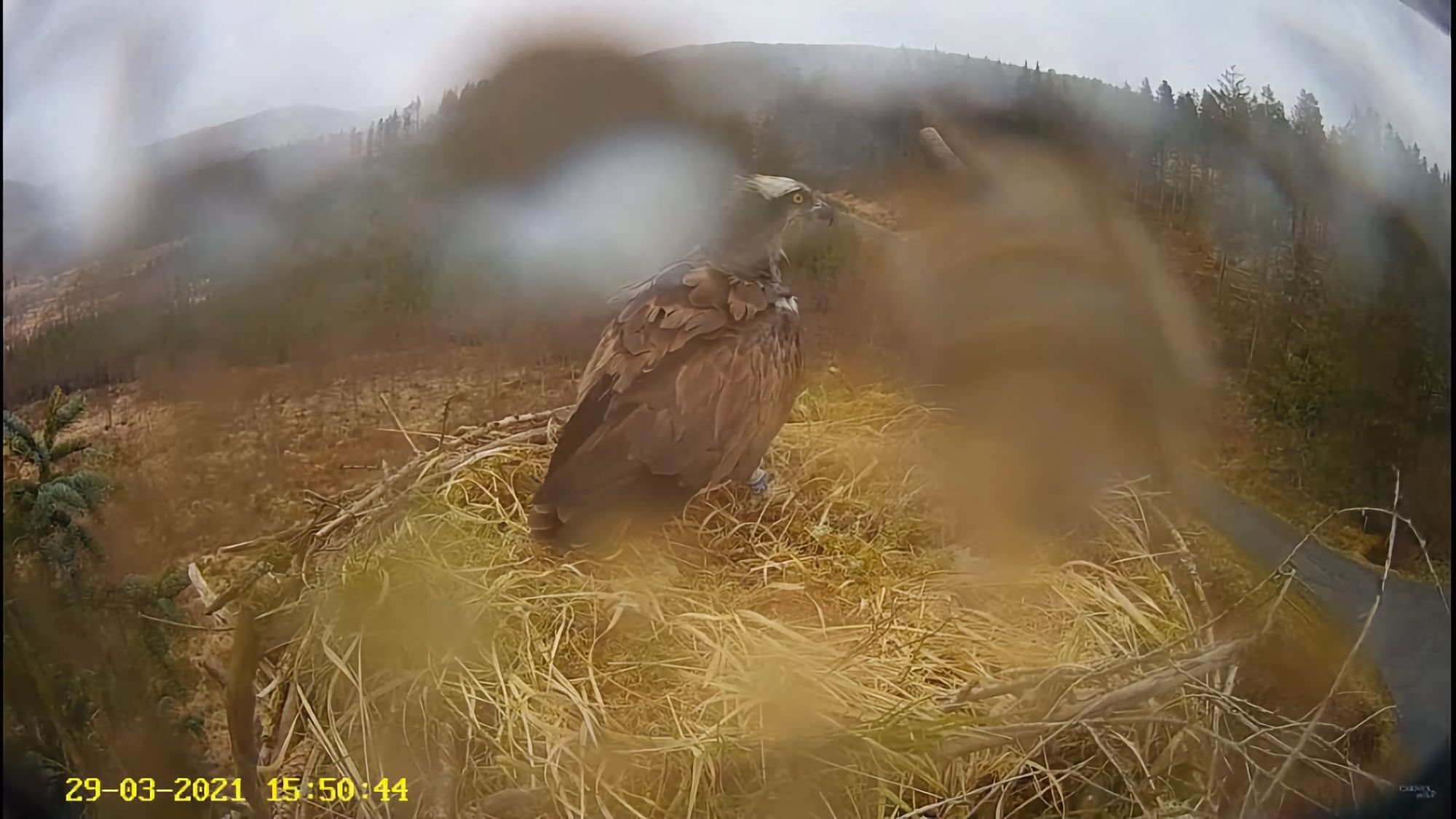 Seren (Blue 5F) was back.
Foulshaw Moss
Both the resident birds arrived on March 26th: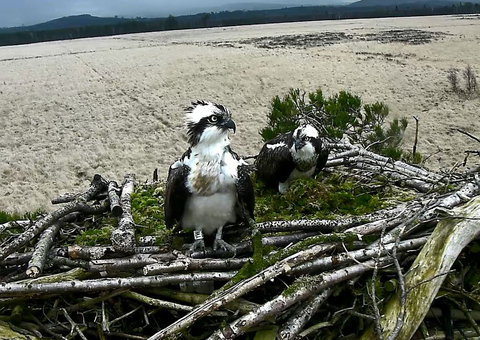 Esthwaite
Resident male Blue 7A returned on 27th March:
Loch of the Lowes
On the 25th NC0, LM12's mate from last season, returned: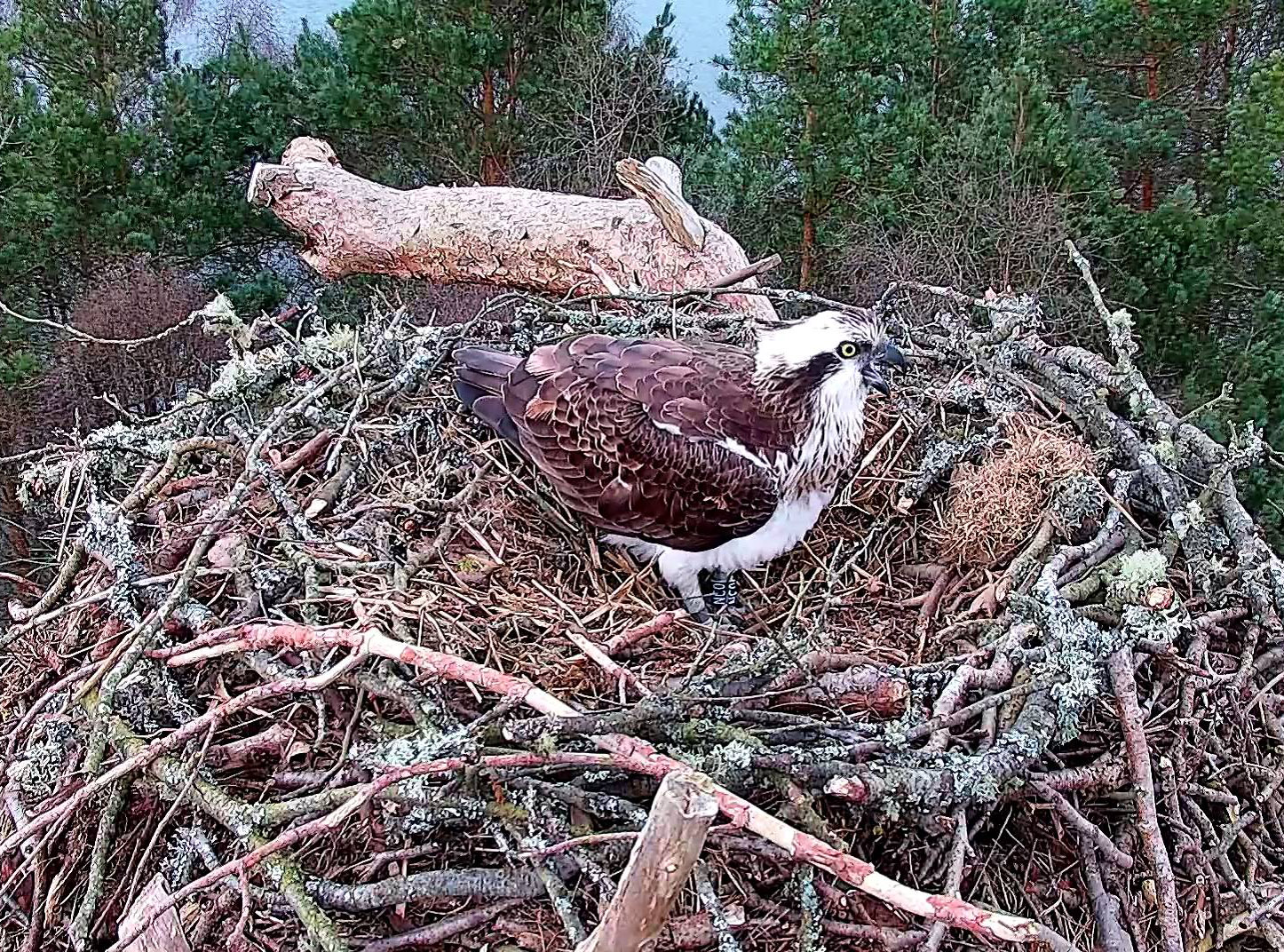 And now the anxious wait begins to see if they breed on this nest, or return to the new nest they used last year. Laddie (LM15) seems keen on his established nest, but can he persuade NC0?
• Watch the Loch of the Lowes nest
Threave
At least one osprey is hanging around the nest.
Manton Bay
Maya and 33 have been busy mating and nestorising. But they had a little company: 25(10) dropped by to say "hello" to her neighbours.
25(10)'s arrival the week before made the local paper:
---
Other News
Tragedy in Malta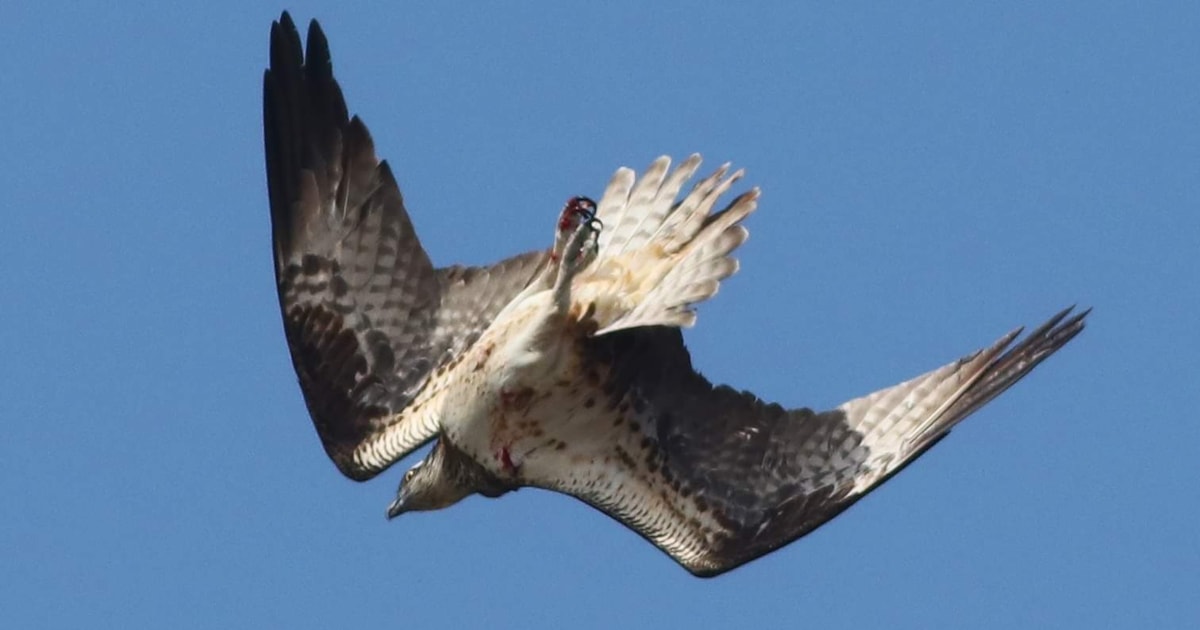 More from World Osprey Week