World Osprey Week begins, with four UK ospreys safely home
Three birds are back at Rutland, and one bird is back on his Scottish nest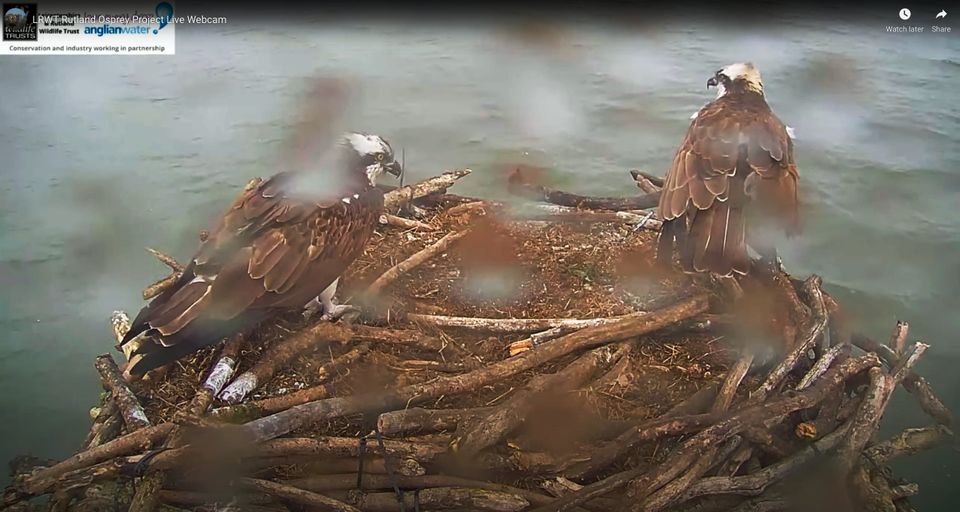 Good morning!
It's World Osprey Week, and in a lovely bit of timing, it coincides with the return of the early ospreys back to the UK. Let's look at who is known to be safely "home".
Returned Ospreys
At the time of writing, we have four "known" ospreys back in the UK. Let's go through them in arrival order:
First UK returner seen on a nest: 25(10)
The female 25(10), who breeds in the Rutland area, dropped by Manton Bay, presumably on her way to her own nest:
She was first seen on 16 March. The season is truly underway.
Manton Bay: Maya and 33(11)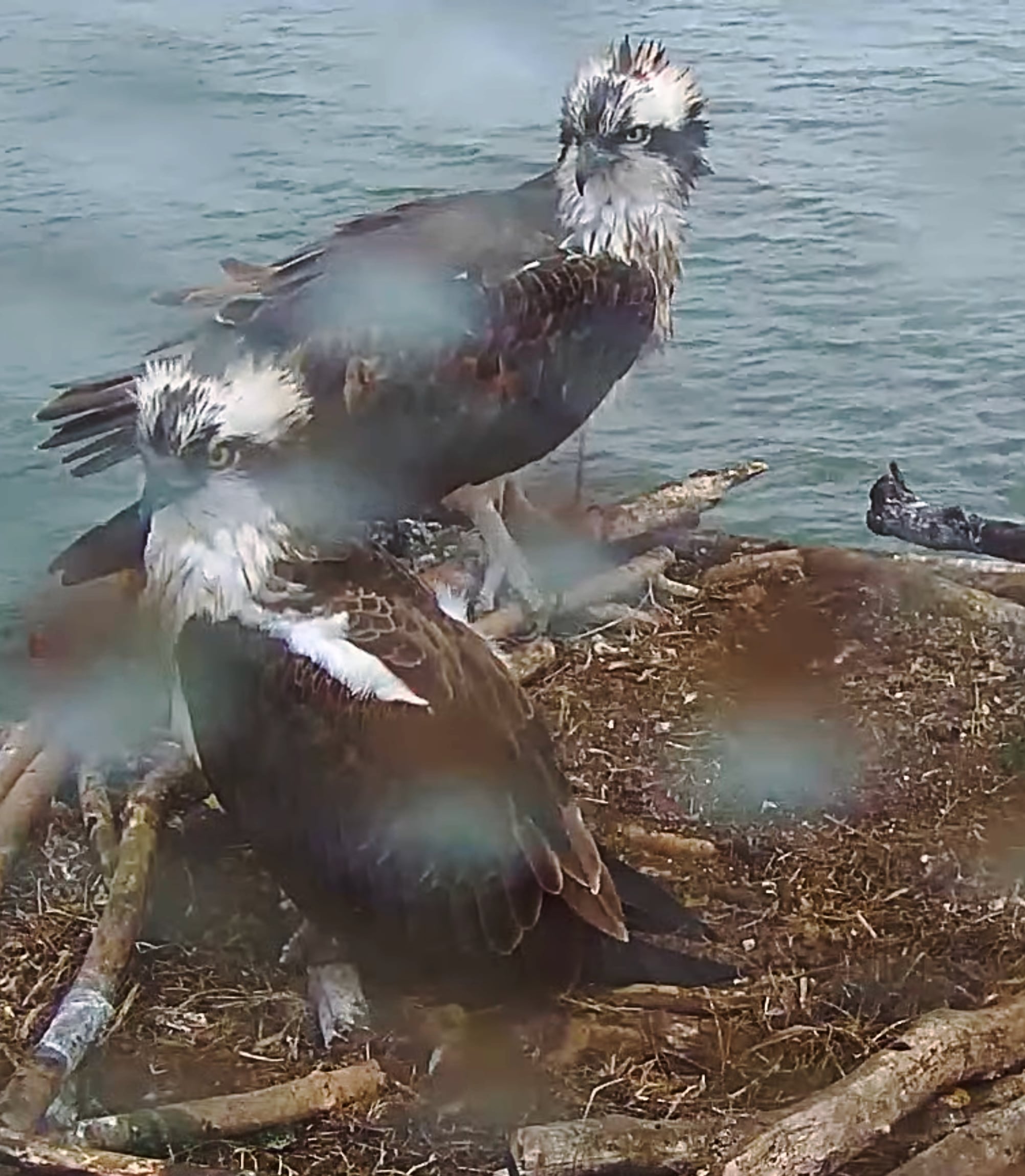 The big news was that the powerhouse breeding couple at Manton Bay — an unringed bird named Maya and Blue 33(11) arrived back the same day, and took very little time to get (ahem) reacquainted.
Could they pull off four fledged chicks for the fourth year in a row? It'll be interesting to see…
Loch of the Lowes: LM12
And, just to top it off, the unringed male known as LM12 (or more commonly as "Laddie" popped onto his old nest yesterday.
He bred with NC0 on another nest nearby last year. Will they return to that nest or come back to the established one?
He was back on the nest this morning, doing some renovations: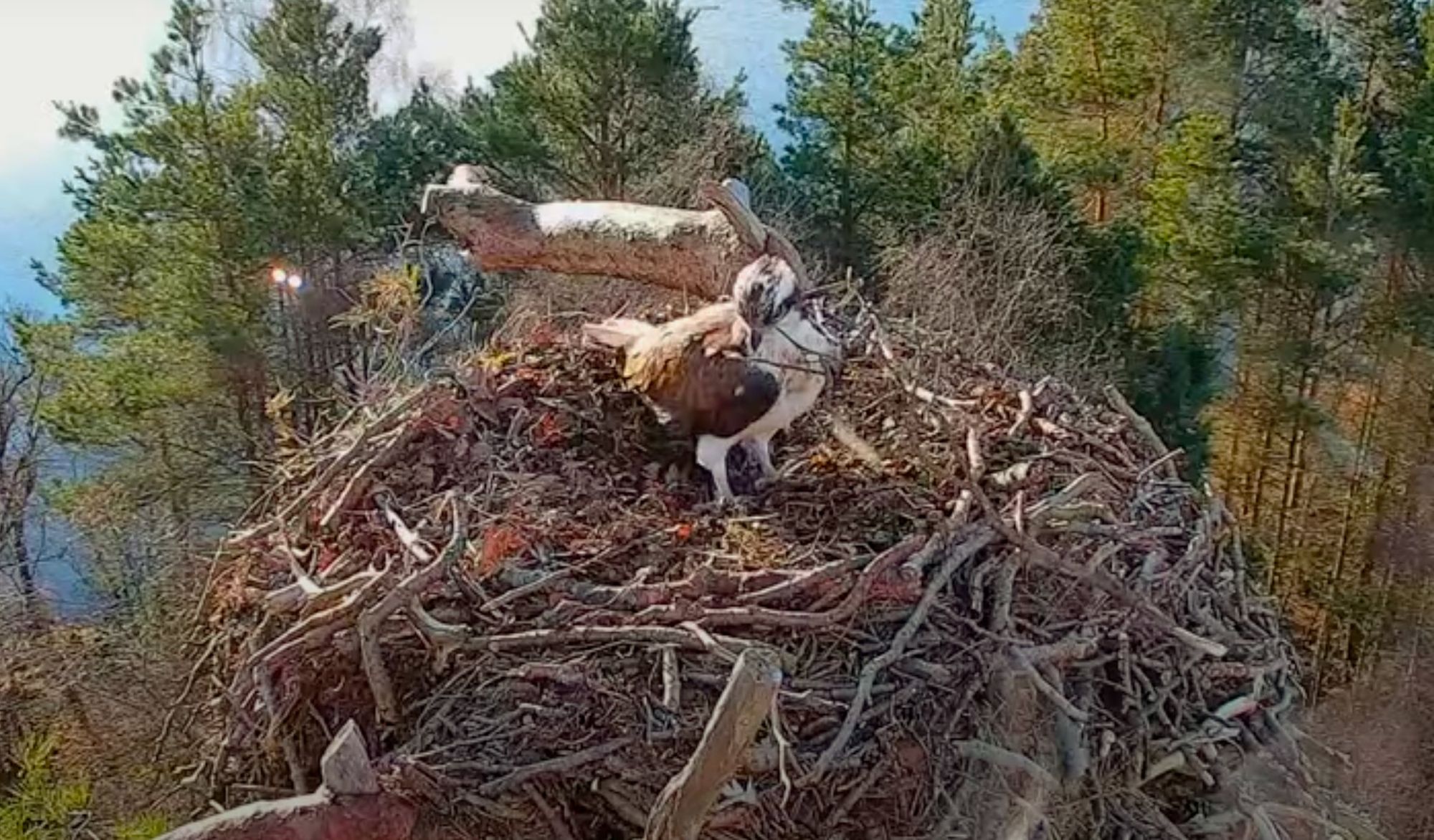 ---
World Osprey Week
Yes, it's World Osprey Week, so there's a bunch of resources going online to celebrate. For example, this video is on the YouTube channels of many of the organisations in the Osprey Network:
Glaslyn has a nice summary of the event, and the participating organisations.
The Leicestershire and Rutland Wildlife Trust are doing daily emails. You can sign up for them here.
---
Free Webinar
Tim Mackrill, best known for his work with the Roy Dennis Foundation and the Osprey Leadership Foundation, is running a free webinar this Friday evening:
Each spring Ospreys return to the UK from their wintering grounds in West Africa or southern Europe. In this webinar, Dr Tim Mackrill, who completed a PhD on Osprey migration, will describe the remarkable journeys the birds make across some of the world's most inhospitable terrain. He will also explain how satellite tracking has greatly enhanced our knowledge during recent decades, and now enables individual birds to be tracked on a minute-by-minute basis.
It's free to register but donations to the work of the foundation will be gratefully received.
---
Loch Arkaig live — chat system coming
The Woodland Trust's Loch Arkaig webcam is live and running, although we're not expecting the resident birds back for a week or so yet. They're hoping to have a new comment/chat system up and running in the next few weeks called Hyvor.
If anyone wants to get used it, I've set up a demo page.
Or, you can watch for the ospreys' return on the livestream.