First hatches: Manton Bay, Threave and Loch of the Lowes
Three osprey nests now have chicks — and one of them has more than its fair share of drama already.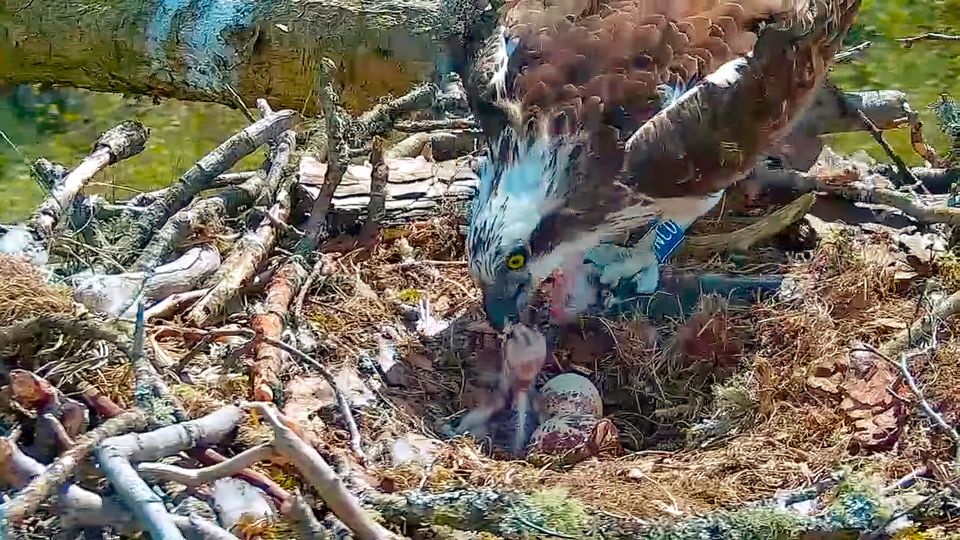 Hatching time is here
There are peak times for osprey drama. The first couple of weeks of the season is one, while we wait for pairs to return, can often be one. Fledging is another. But this year, the start of hatching season has led straight into an unexpected drama at a long-established nest.
Loch of the Lowes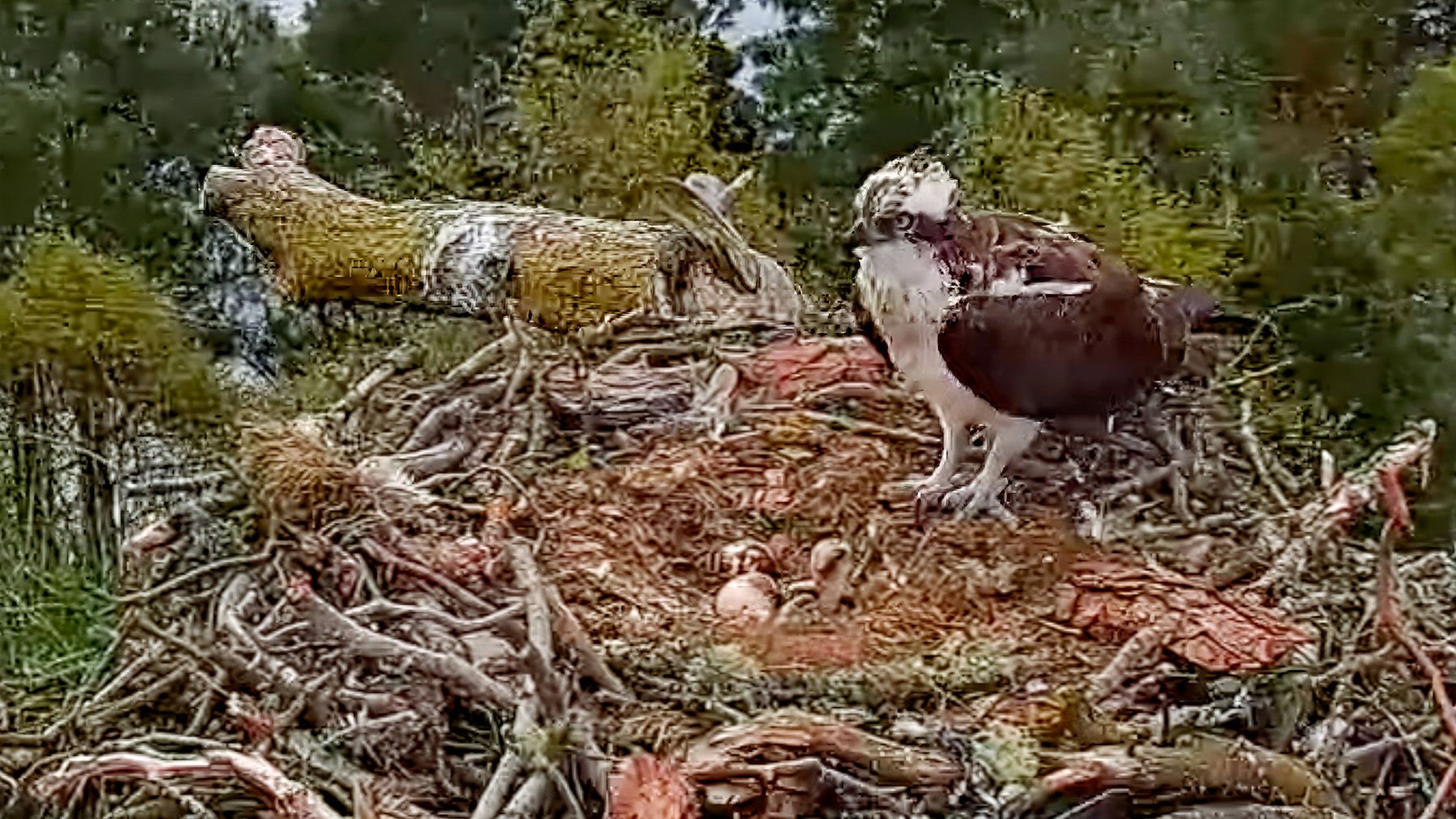 🐣
Breeding pair LM12 (Laddie) and NC0 both returned on 17th March
Eggs laid: 4th, 7th and 10th April
First hatch: 13th May, 11.59
A first sight of the wee chick:
Normally, our first hatch on a nest is a cause for celebration, especially with an established and experienced pair like LM12 and NC0. But it's not so happy when the male hasn't been seen on the nest in some days.
When LM12 finally arrived, the reason for his absence became clear: he was injured. Blood marks under his wing, too high for the results of a messy meal, suggested an injury — and, hence, problems fishing.
As a Scottish Wildlife Trust blog post put it:
A number of you have contacted us over the last several days with concerns about the male osprey at Loch of the Lowes, LM12. Whilst we can report that LM12 is being seen from the hides, flying from time to time around the reserve and occasionally coming to the nest, it would appear that he may have sustained an injury meaning he is unable to hunt. At the time of writing, he has not brought a fish to the female on the nest for several days now.
The little bobblehead went over 24 hours without a feed, as no fish were brought to the nest. And then, unexpectedly, LM12 arrived on Sunday evening with half a fish.
NC0, who hadn't eaten for some days, grabbed it and fed herself immediately. Then Laddie took it away, returning with a tail. But the Bob didn't food beg, and so didn't get fed.
At 4.40am this morning, NC0 fed herself from the remains of the fish, and the bob was strong enough to food beg. It's not clear whether it got food or not:
And then, at 11.22, Laddie finally arrives with a good size fish: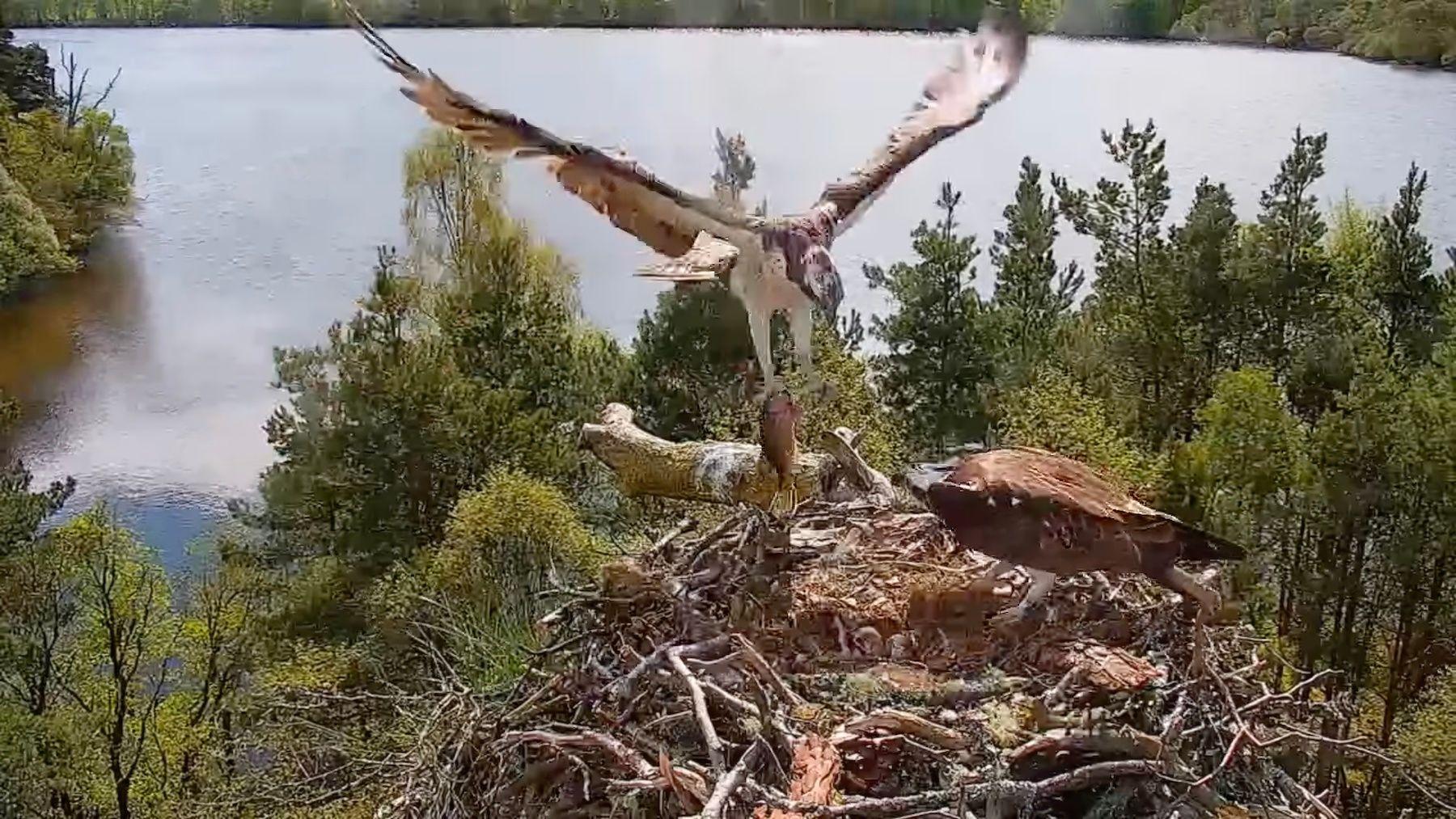 And wee Bob gets a good old feed: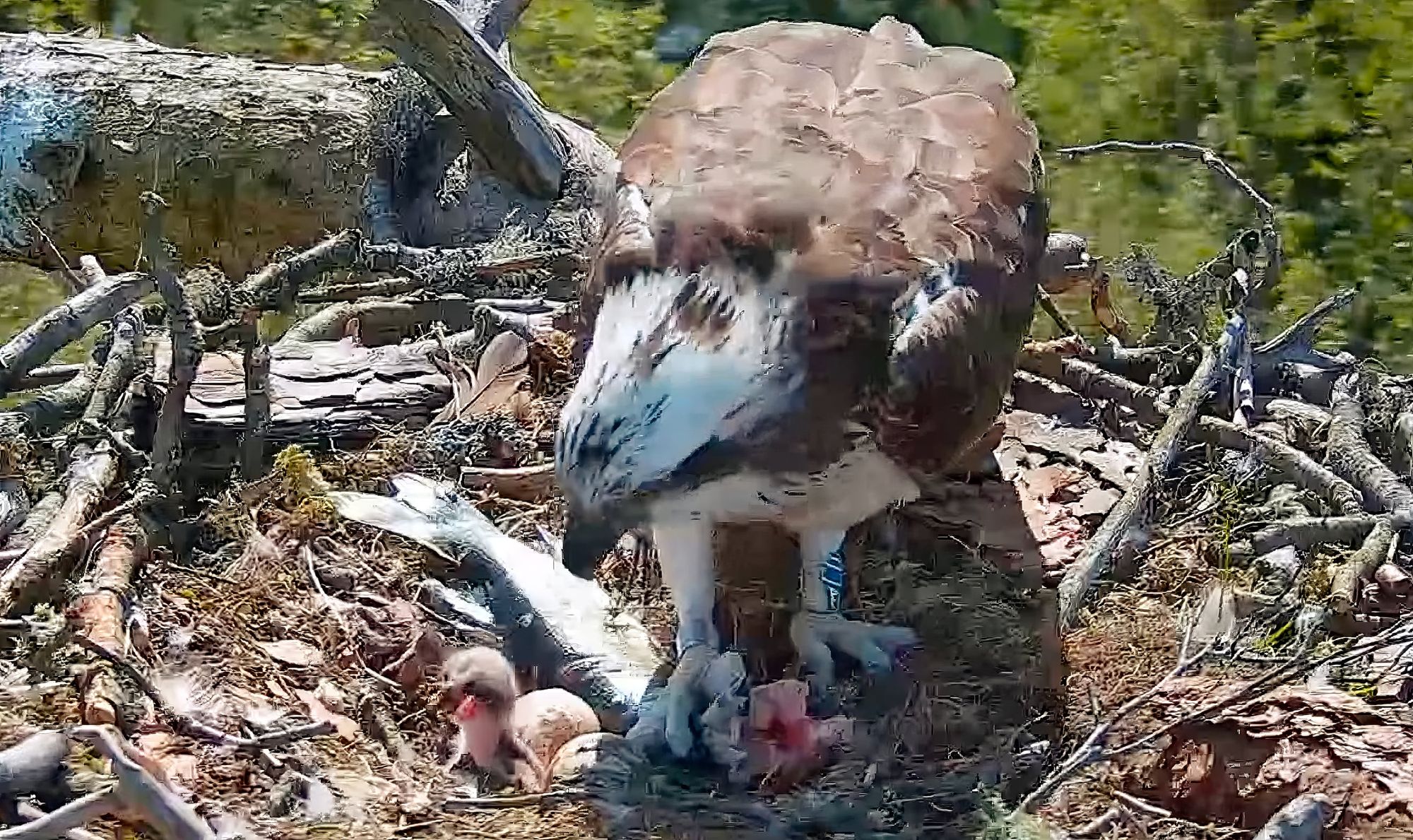 Fingers crossed that the drama is over, for now.
Threave Ospreys
🐣
Ospreys arrive: 17th March, 19th March
Eggs laid: around 2nd and 5th April
Chicks hatch: around 12th May, around 14th May
We have chicks! We just don't know how many (or, indeed, have a positive ID on the parents).
From the Friends of Threave Osprey Facebook page:
Busy feeding this morning, the chick/s are very low down in the nest at this stage, being so young, so can't get a count just now, but we soon will be able to as they grow (which doesn't take long).
Manton Bay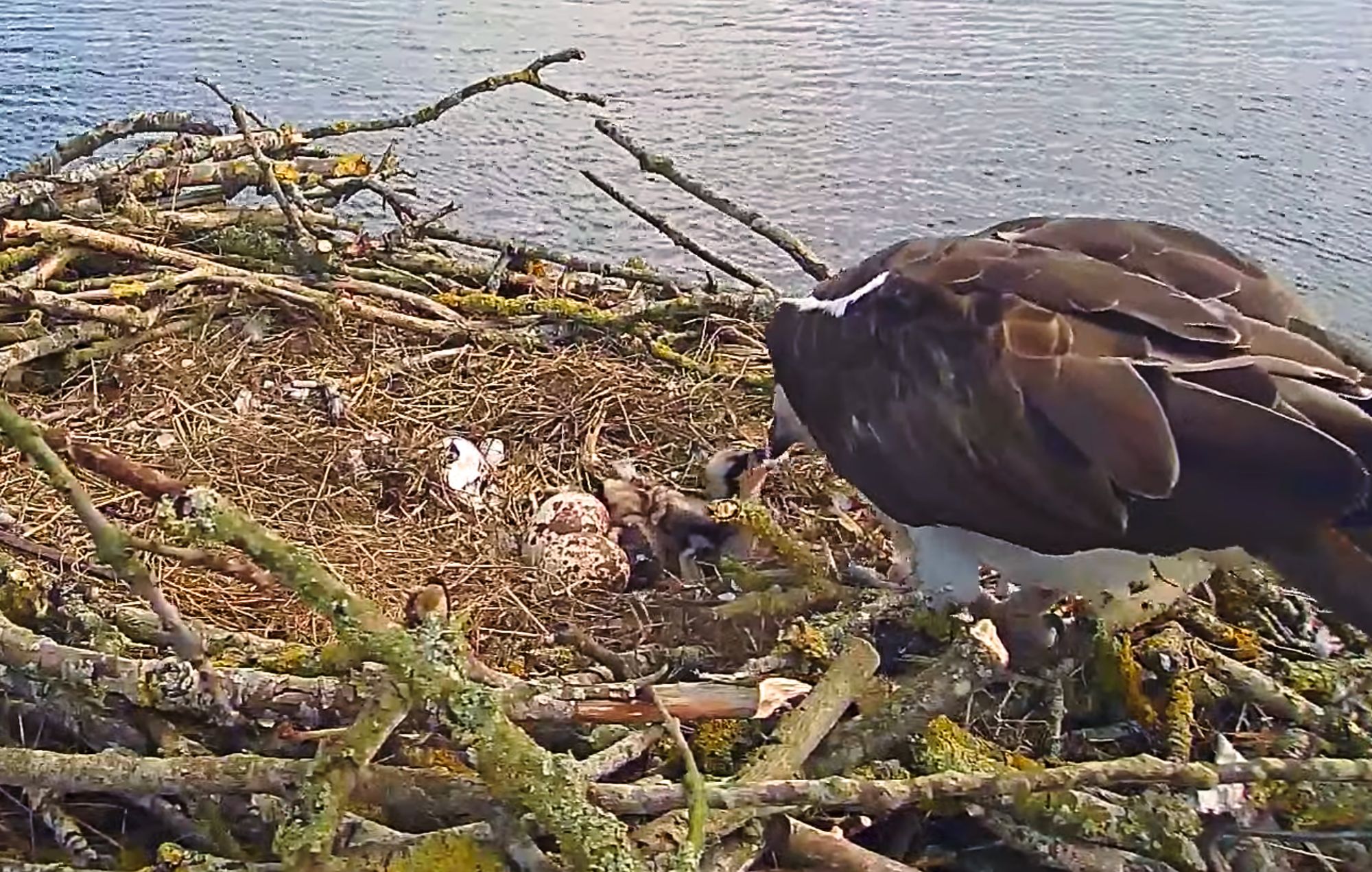 🐣
Blue 33(11) returns 16th March
Maya returns 19th Match
Eggs laid: 4th, 7th, 10th and 13th April
Chicks hatch: 12th, 14th May
Maya and 33(11) are two real powerhouses of Osprey breeding. They've been together for a long time, and have an incredible success rate, pulling off four fledglings in one year twice. Will they manage that this year? They have four eggs in the nest again…
Two have hatched already.
Bob 1:
And here's Bob 2:
I know drama will probably stalk this nest one day, too. But Maya and 33 make it all look so easy…