History in the making?
The nests are filling up, eggs are being laid — but one nest could be about to transform the osprey landscape fundamentally: Poole Harbour.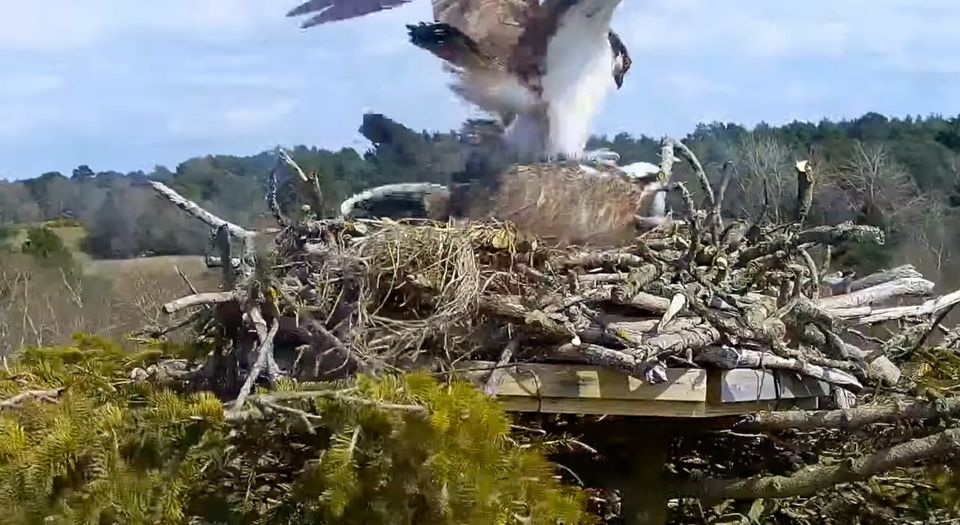 Every regular Osprey nest-watcher has a favourite nest, or a bird they have a soft spot for. I'm as guilty as anyone because, for me, it's Loch Arkaig (more on which later). But, right now, something historic could be happening in Poole Harbour, and we should all be paying attention. 180 years — nearly two centuries — ago, Ospreys were wiped out on the south coast of England.
This summer, if all goes well, we could see the first ospreys born there since the early 19th century. Yes, we have two ospreys bonding on a nest. Could the first step to an osprey population that ranges from the north of Britain to the south be about to occur?
Poole Harbour
🦅
Female (CJ7) arrives: 5th April
Male (022) arrives: 10th April
Rutland-born CJ7 has been hanging around Poole Harbour for several years now, clearly ready to breed. For the last two years, she's laid infertile, hormonal eggs. Hopes for breeding in 2020 were dashed when the osprey she'd bonded with the year before, LS7 failed to return.
Last year, however, she again started bonding with a young osprey. 022 was translocated to Poole Harbour in 2019, and made his first return from migration. He and CJ7 spent much of the late summer together.
Would he return once more? Or repeat the LS7 disappointment?
Good news!
The pair has been bonding, and making mating attempts — but not at the familiar live-streamed nest. But — surprise — the Poole Harbour team had a camera on the nest they appear to be favouring:
And you can watch the stream here:
A single pair of Ospreys, carrying the hopes of many this breeding season? It all seems so very tenuous — but then, the return of Ospreys to the UK all began with a single pair at Loch Garten. Talking of which…
Loch Garten
Well, this looks hopeful…
🤞🏻
Loch Arkaig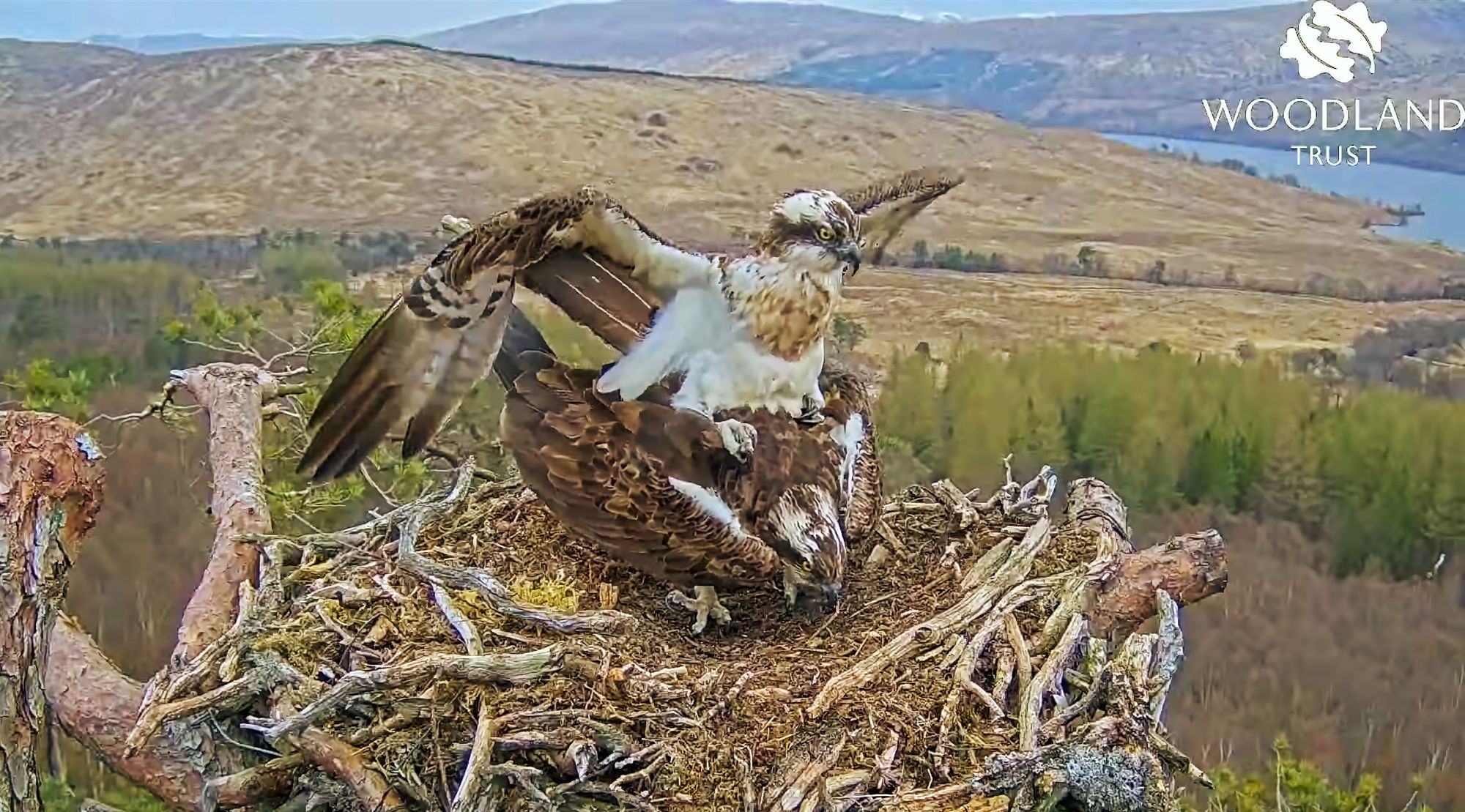 🦅
Male (Louis) returns: 11th April
Female (Dorcha) returns: 11th April
Eagle-eared livestream watchers thought they caught osprey calls on the nest two camera late on the evening of the 10th. The following morning, the established male on the nest, the unringed bird known as Louis, appeared:
He spent quite a while hanging out on the nest through the morning:
By late afternoon, he had company, who is almost certainly his mate from last season, the unringed bird known as Dorcha:
They didn't waste time getting re-acquainted:
The Woodland Trust's gamble in putting in a second webcam seems to have paid off. Now, will another pair claim the now-abandoned original Nest One?
Glaslyn
💡
Female (Mrs G) returns: 26th March
Male (Aran) returns: 10th April
Time for me to eat my metaphorical hat. I was convinced that Aran wouldn't return this year, after his injury led to a nest failure last year.
I was wrong.
He returned to find his nest empty of his long-term mate, Mrs G, because she was at the nearby Pont Croesor nest, being courted by, and mating with, the resident male there, Z2 (Aeron).
And then the camera went down for most of today. But here's what happened:
A fourth osprey arrived in the Glaslyn Valley this morning. We believe it is a female and suspect that it is Blue 014 as she seems quite determined to remove Mrs G from the Pont Croesor nest. The two females have been in dispute for most of the afternoon and at one point Mrs G landed on the Glaslyn nest alongside Aran, who was quick to defend the nest from the intruding female.
What will happen? The coming days will give us some idea, but Aran and Mrs G have reconnected, which led to a failed mating attempt: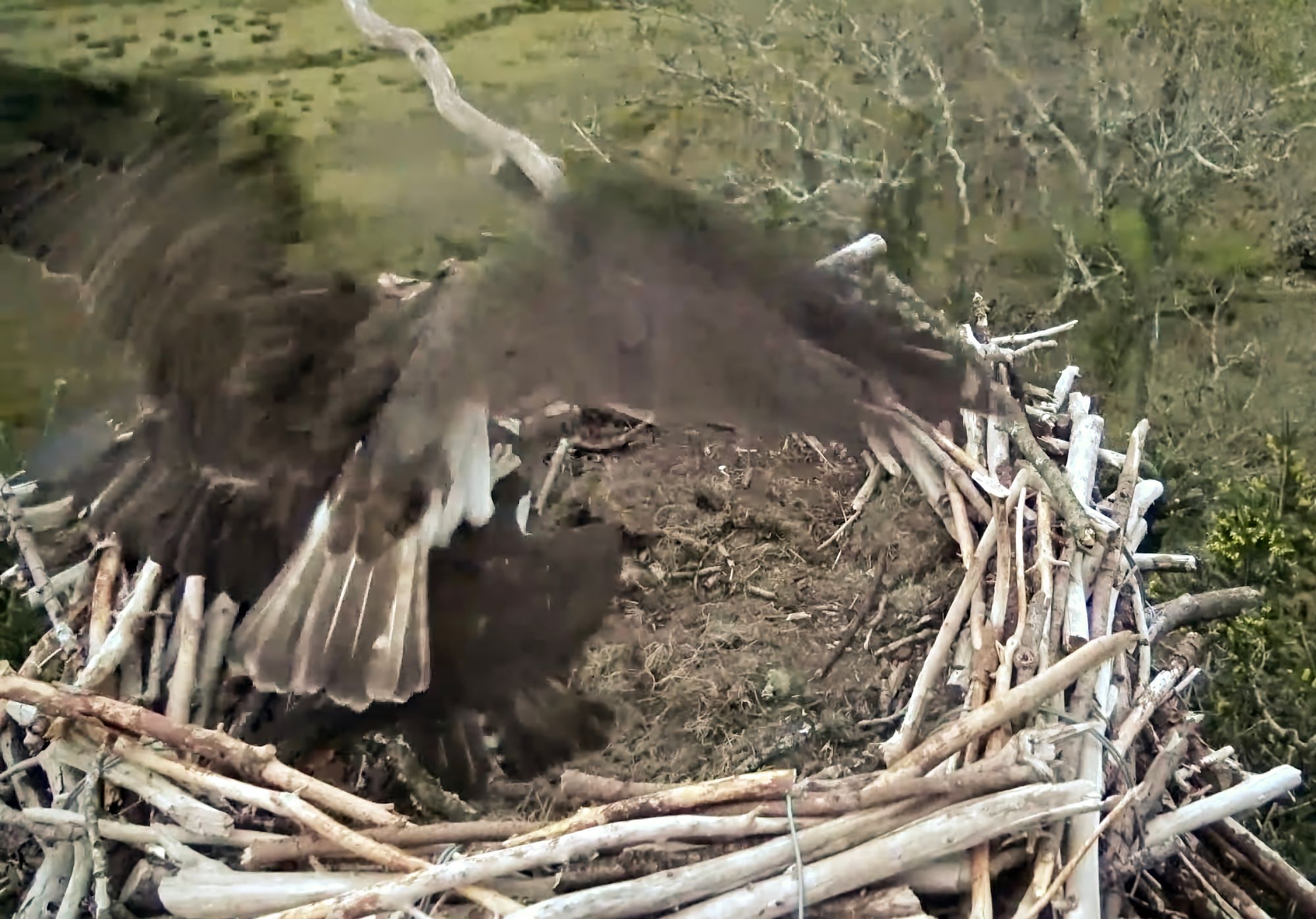 And, as I write this, Mrs G is slumbering on the nest perch, back at her old nest.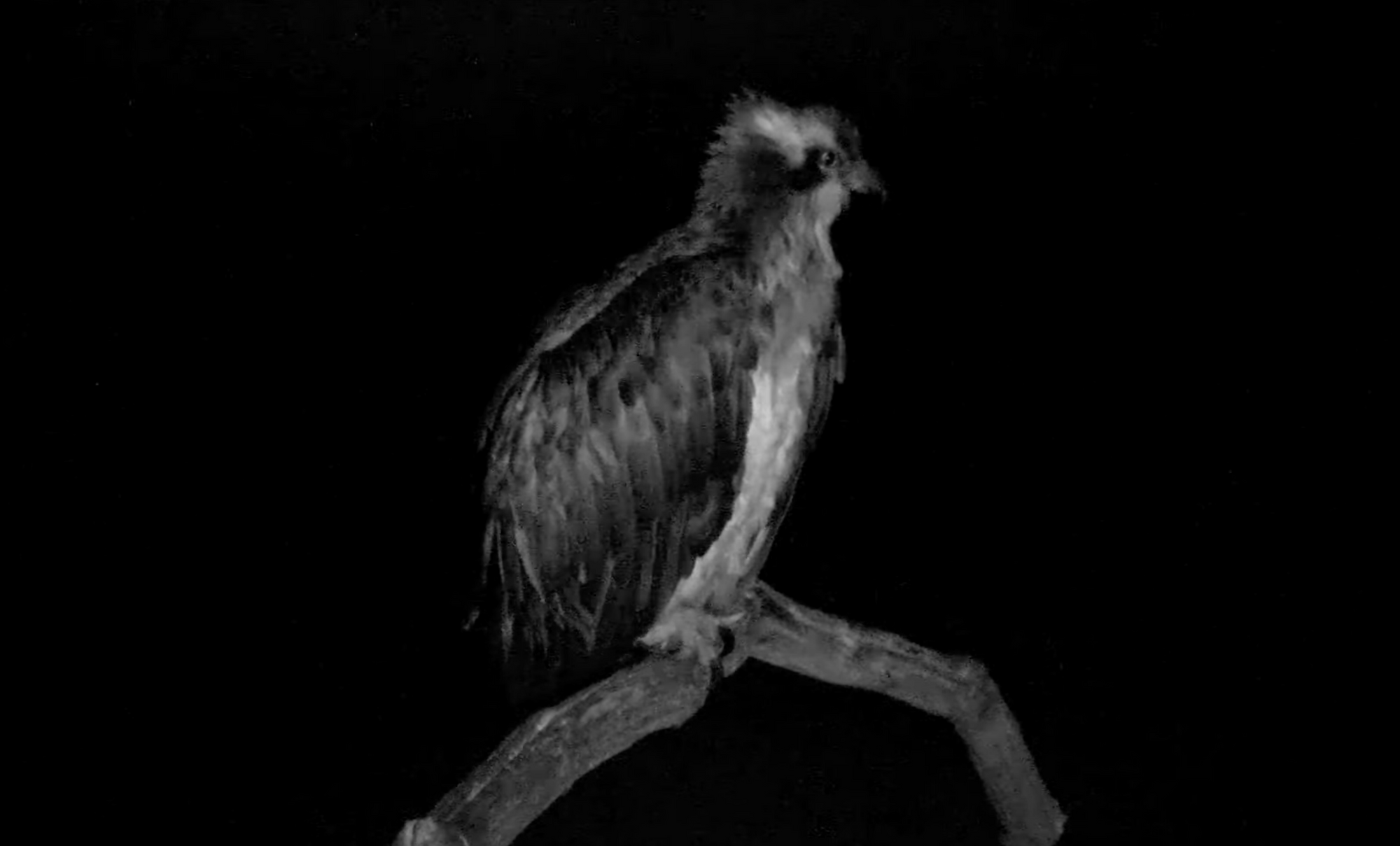 C'mon, Aran, bring her a fish in the morning, and get things back on track…