The first Osprey egg of 2022 is here
Yes, it's Maya and 33 again. Plus news from Threave, Glaslyn and Loch of the Lowes.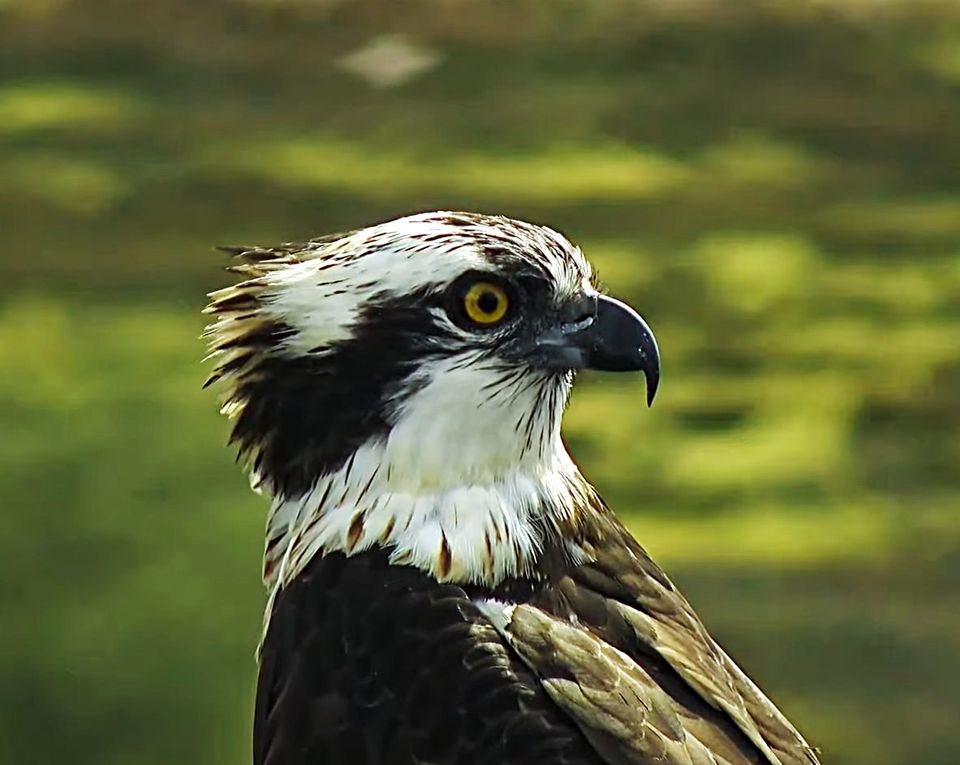 There's plenty of news, so let's dive in…
Manton Bay
💡
Female (Maya) arrived: 15th March
Male (33) arrived: 21st March
First egg laid: 31st March
Yes, Maya and 33, the smooth breeding professionals that they are, have their first egg incubating already. Just before midnight on the 31st (and, thankfully, not a little later, or everyone would have been very sceptical about the news that the first egg arrived on April Fool's Day…), Maya laid her first egg of the season:
33 came to inspect his egg:
Exciting times. Can they manage four fledges as they have in some previous years?
Meanwhile, Geemeff captured some fascinating interaction between the pair on a visit to the area:
Rutland area
In total, at least 12 birds are back in the Rutland area:
One of the other birds to have returned, is breeding female 5N(04) and she is arguably one of the Project's most important individuals, as she was the first "Rutland-born" Osprey to breed in 2007. 5N fledged from one of the offsite nests in 2004 and her father was none other than 03(97), or Mr Rutland as he became fondly known, and 5R(04) who originally paired up with Maya in 2010, was 5N's brother. 5N is an incredible individual as not only will she be 18 years old this season, making her the oldest bird currently in the Rutland population, but she has also raised 33 chicks over her lifetime, which is the most a Rutland bird has ever raised in total!
Read more here: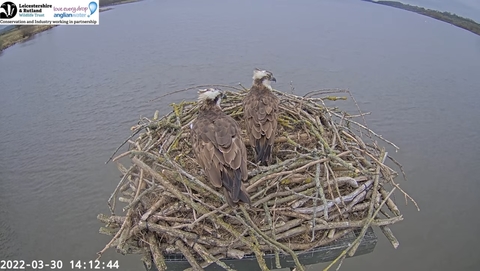 ---
Glaslyn
💡
Glaslyn
Female Mrs G returns: 26th March
Well, I predicted that Glaslyn might be interesting this year, and so it is proving. Mrs G came safely home for her 19th breeding season on the 26th of March.
But her long-term partner, Aran, has yet to return.
Meanwhile, just down the "road"…
💡
Pont Croesor
Male Z2 (Aeron) returns: 31st March
But Aeron's established partner has yet to arrive…
Mrs G has been visiting:
Mrs G is currently on the Pont Croesor nest with Z2/Aeron and he has shared his fish catches with her. It is not unusual to see this courtship behaviour in areas where ospreys breed close to one another, while they are waiting for their own partners to arrive
The courtship got somehwhat more heated earlier today: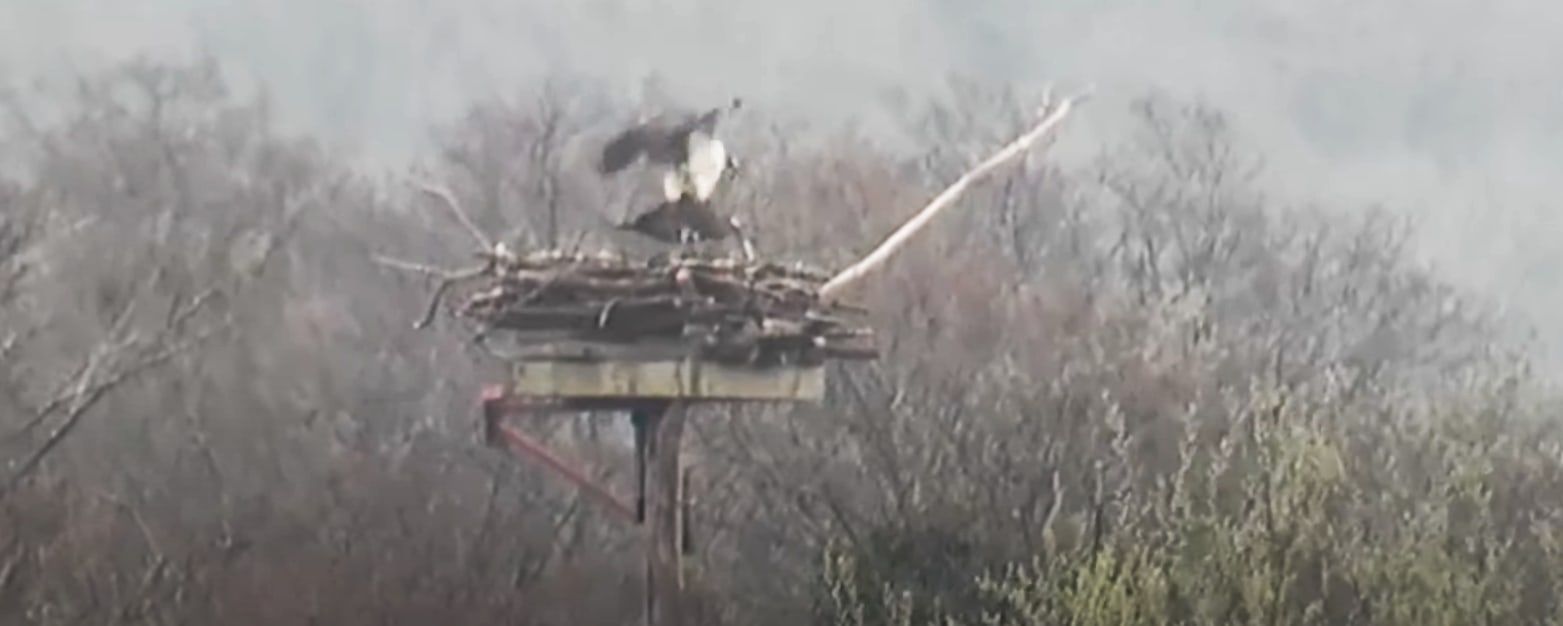 It's worth remembering that her nest failed last year, through Aran's injury. And Mrs G clearly has a strong breeding drive. Could she switch nests and partners?
If you want to catch up on the history of this area, there's now a handy family tree:
---
Threave Ospreys
💡
Male Black 80 arrives: 22nd March
Female Blue KC arrives: 23rd March
A double relief for Threave. Not only are both established breeding ospreys home, but they've also accepted the new nest built to replace the old one, whose tree was becoming unsafe.
Both seem happy on the new nest: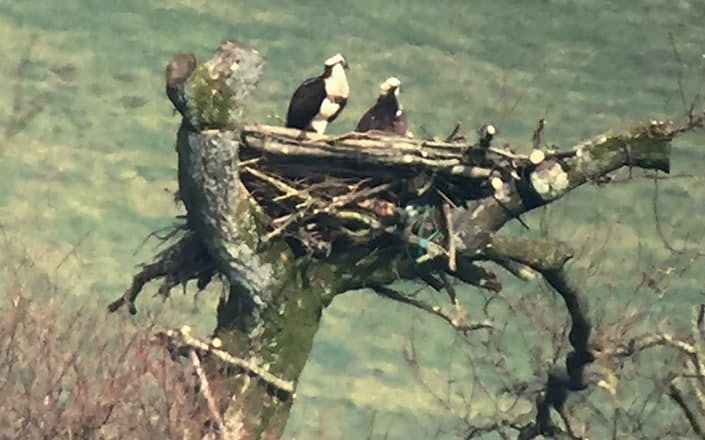 And mating behaviour has been seen. 🤞🏻
---
Loch of the Lowes
💡
Male LM12 (Laddie) arrives: 13th March
Female NC0 arrives: 23rd March
We must be on egg watch now. The established pair are back for their third breeding year, and their second on this nest (although LM12 has a long history here, bar the one year he bred nearby with NC0):
NC0 has had to do a wee bit of nest defence:
Fingers crossed for the pair, who have managed to raise three chicks over the past two years.