Shocking news from the Brenig Osprey Project
Last night, the Llyn Brenig nest was intentionally cut down, while a new couple were incubating an egg.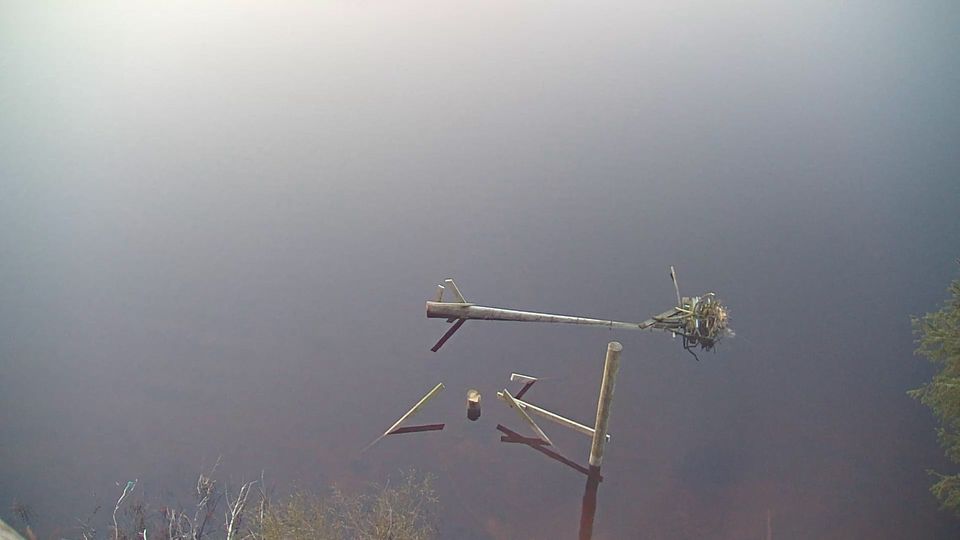 This morning we've woken to shocking news — the sort of news that seems to have come from a different century.
Last night someone cut down the Llyn Brenig osprey nest, where a new, young Scottish pair were incubating an egg:
Brenig Osprey Project partners woke up this morning to the worst possible news. Last night, at 21.42, someone took a chainsaw to the osprey nest and felled it.  This is a fast-moving situation and we'll issue more news of the birds when we can – please, please be kind to Dwr Cymru/NWWT staff this weekend as we work out how to respond to this horrific act of vandalism.
This follows a difficult 2020 for the nest, where last year's chick was killed by a wind turbine and, unusually, both established birds failed to return this year.
Press Coverage: